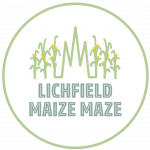 The theme of our 2023 maize maze was a Celebration of British Birds! Last summer and autumn, thousands of visitors came to explore our 10 acre maze on our beautiful farm created entirely from just under 1,000,000 maize plants!  With a total of nearly 4 miles of paths creating our "amaizing" owl design, everyone had so much fun navigating their way through the maze.  Armed with our maze map, activity card and stickers, families and friends, young and old enjoyed spending lots of happy and wholesome time in the fresh air.  For little legs, we had a lovely mini maze with 0.5 miles of paths which was incorporated into the main maze.
Visitors wandering through our maze discovered lots of interesting facts about Britain's wonderful birds, explaining just why they are so special.  There was fresh air  in abundance, escapism and a backdrop of thousands upon thousands of beautiful sunflowers.
Afterwards, everyone enjoyed relaxing in our picnic area whilst the little explorers dug for hours in our huge sand pit, played on our bale tower and everyone seemed to enjoy a LOT of games of Swingball!  Our mini tractor yard was also a huge hit with lots of ride on pedal tractors for some budding young farmers!  Light refreshments and delicious locally produced ice cream were available and we happily welcomed those who  brought their own picnics.
October brought two new spooky wizarding maze games, a fantastic spooky sunflower walk with lots of funny photo opportunities, our incredible Pumpkin House, and pumpkin picking from our very beautiful and peaceful hidden pumpkin patch.  We loved welcoming back many of our summer visitors as well as lots of new visitors!
Thank you so much for your support in our first couple of years here at Lichfield Maize Maze, we couldn't have done it without you and are so grateful.  We can't wait to welcome you back in July!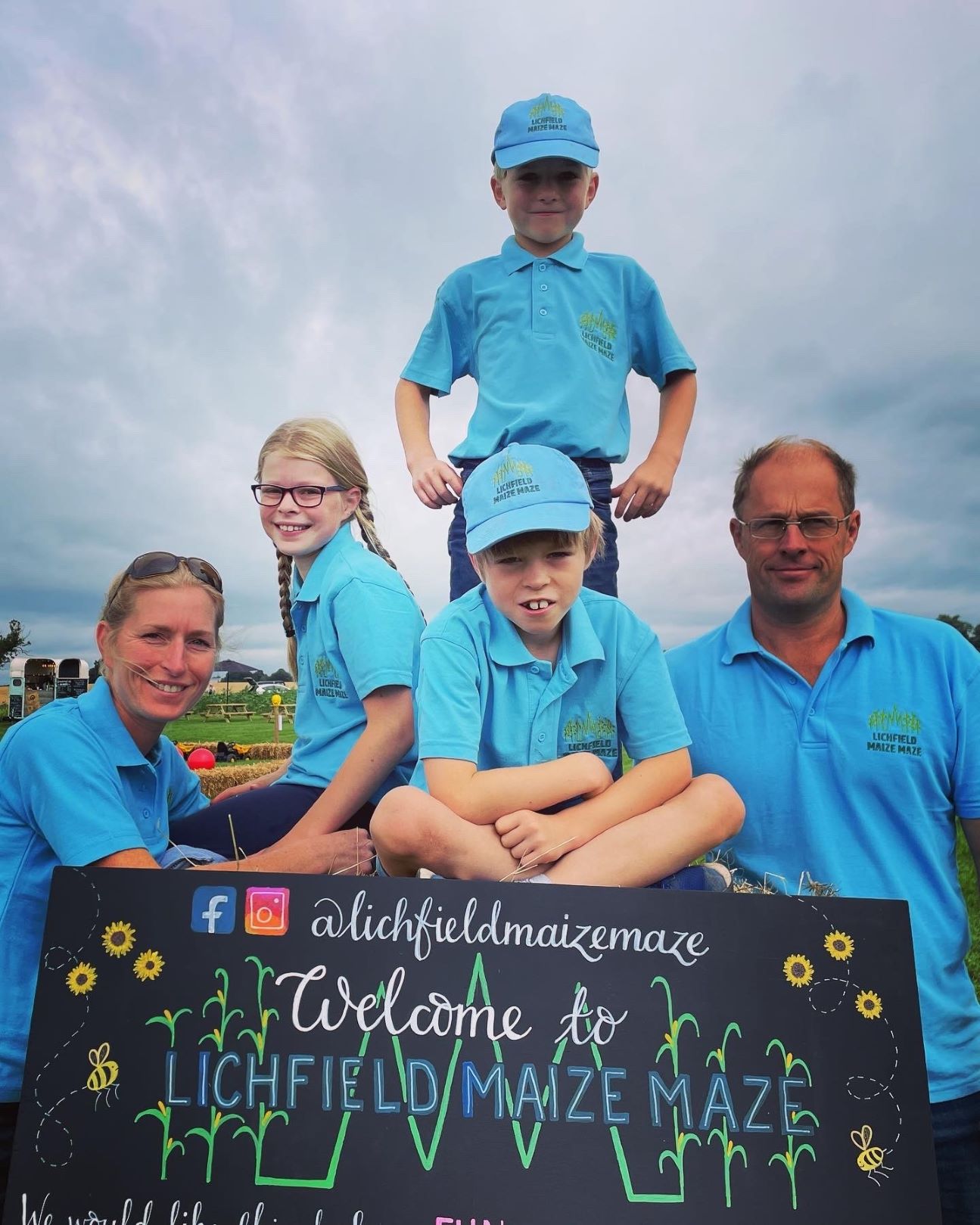 Your beautiful maze and sunflowers have brought something completely new and unique to Lichfield. Your new business has had such a positive impact on the community.
Your Pumpkin House is absolutely amazing!!! A photo in the pumpkin house every October is our new family tradition!
The Wilson family, Birmingham

We plant our maize, sunflowers and pumpkins in May as well as strips of special bumblebee and butterfly wildflower mix to support and promote the biodiversity of our beautiful farm.  With plenty of sun and rain, and lots of tender loving care from farmer Richard, a lush and beautiful field of maize, sunflowers and wildflowers appears just in time for the summer holidays!  After everyone has been to explore and enjoy our maze and sunflowers throughout the summer and early autumn, it is all hands to the deck to get ready for some spooky Halloween fun!  Our incredible Pumpkin House is erected and some rather funny and slightly spooky visitors appear!  What will they be doing this year??? Don't forget to have your annual family photograph in our Pumpkin House! At the end of October, our maize is harvested for cattle feed and our sunflowers are left uncut to provide food and shelter for our wonderful birdlife throughout the winter months.  We will keep you up to date with the progress of our crops on our Facebook and Instagram pages.  Please follow us and tag us in your social media feeds, use hashtag #lichfieldmaizemaze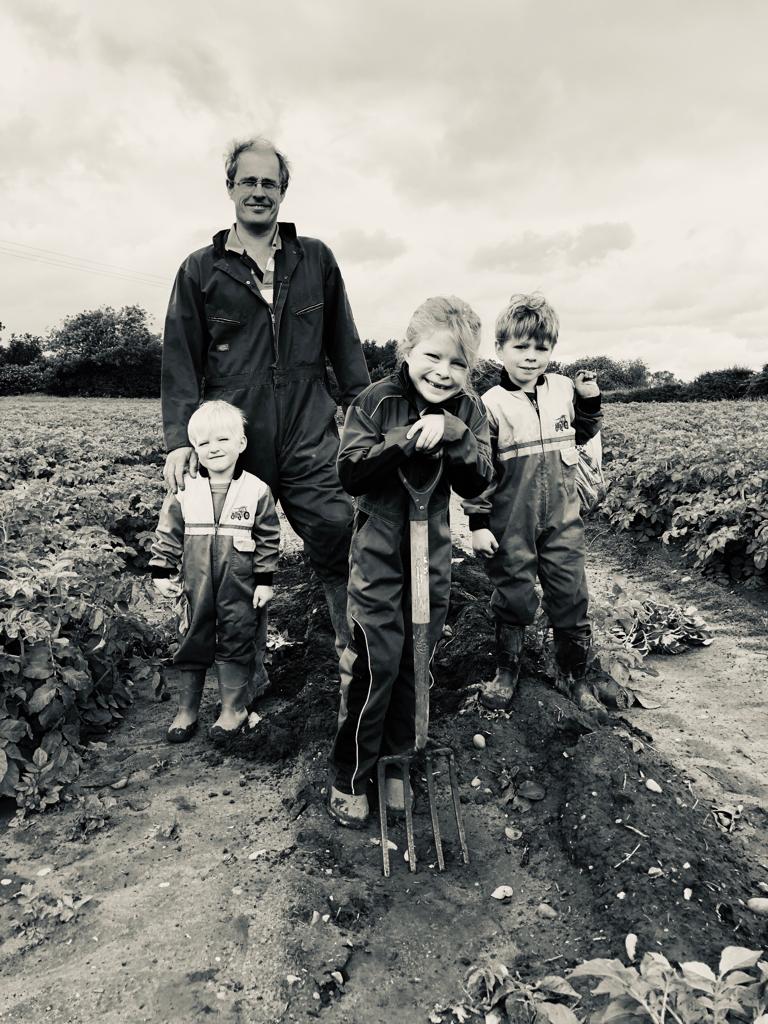 In 2020/2021 after multiple (character building!) challenges of bad weather, Covid and farming generally being a wonderful but tough industry to be in, we decided that we needed to find ways to diversify our farming business. The idea of trying to link a new venture to our love of farming the beautiful British countryside, sustainability and the simple things in life led us to come up with a seed for plan, and so Lichfield Maize Maze, Sunflowers & Pumpkins was born!
We, Richard and Alice live on our potato and arable farm with our children, Katy, Edward and Henry.  We are passionate about farming sustainably and the nature and biodiversity of our farm, and have found a way to combine all of these things whilst hopefully engaging with the public and sharing our beautiful little bit of England with you!
Richard has farmed here since 1997, and he and Alice are keen to grow and safeguard the future of the farm for their children who are all very keen young farmers!
We thank you for your incredible support in our first year and we can't wait to welcome you back as well as to meeting and welcoming new visitors to our maze!
We are only open to the public seasonally, please check before coming to visit us.
We welcome your feedback so that we can make Lichfield Maize Maze better and better each year!
Thank you so much for your support.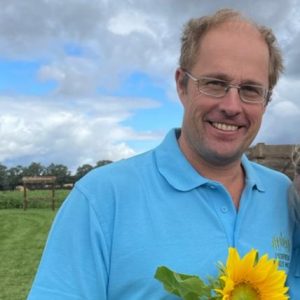 Richard
Farmer Extraordinaire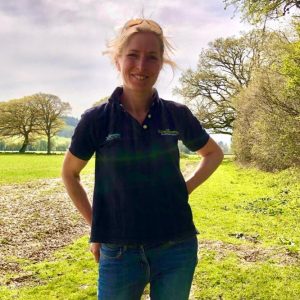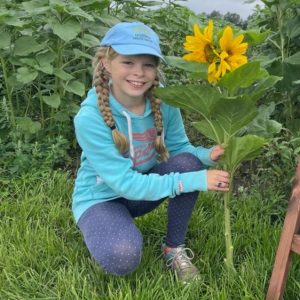 Katy
Sunflower Picking Pro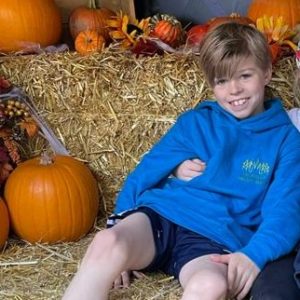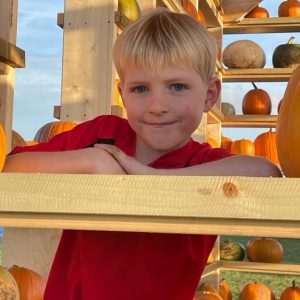 Henry
Ice Cream Quality Control
With the British weather to contend with, opening hours and plans can sometimes change last minute. So, to keep up to date with what's happening, follow us on
Facebook & Instagram